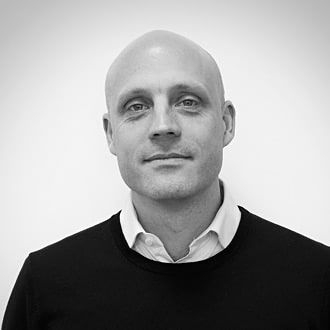 Magnus Persson
Senior UX Designer – Design & UX
Magnus Persson is an interaction designer and a usability expert. For the last fifteen years he has developed an extensive experience in designing products and services on various platforms in fixed and mobile contexts.

The common thread in his career has been user experience design with a clear focus on the users. Ensuring the usability and user experience for the users by involving the entire design team from brief to launch. Focusing on what is required for a design to work with a specific target group in a specific context.
Magnus has extensive experience in integrating both the users and their needs in development work. Making the design team understand the consequences of design decisions on the usage and usability of the final product. Having a holistic view of a project moving from high level to detail level.
Magnus is known to be very creative, thinking outside the box and challenging the status quo. He is also detail oriented and analytical.